Agile Exams

AgileExams.com is the #1 PMI-ACP Exam Prep Resource
AgileExams™ is an online test preparation and study tool that provides practice exams to prepare you for PMI's Agile Certified Practitioner (ACP) Examination. With over 610 Unique Practice Questions (and counting) to learn from you will be well prepared to take this prestigious examination.
Each professionally created question is developed by Agile experts, exam preparation instructors and test development professionals who utilize PMI's suggested reference books and material. All questions include explanations which clarify answers and deepen your understanding of the subject matter. SAMPLE QUESTIONS
97% of our members passed the PMI-ACP and are now certified!





1. Unlimited Randomly generated 120-question Full Length 3 hour exams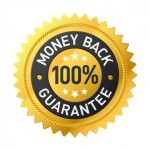 2. Unlimited Study Mode exams with explanations after each question
3. Unlimited 25-question short exams for quick study
4. NEW – Now iPhone and iPad compatible
"I credit Agile Exams for helping me achieve PMI's agile certification. I used three of the books recommended by PMI and AgileExams.com to prepare for the exam, with the majority (80%+) of the time spent using the online tutorial exams. The tutuorials helped me retain information for recall on the actual exam. Your site was extremely helpful and was well worth the investment. Thank you! L. Mark, PMP, PMI-ACP"
Looking for online or in-person training to prep for the PMI-ACP?
Checkout our upcoming schedule!